Habiteo, the tool that accompanies you
throughout your sales cycle
---
Tell us who you are, and we'll tell you
how we can help you
---

Residential real estate developer, marketer
Are you a marketing directing looking for a new customer experience to offer your potential clients for them to contemplaye better their future newly-built home ? Are you a business director who would like to provide his or her sales team with tools that connect 3D with plot marketing? Do you want to digitalize your entire sales cycle and convey the image that your company is modern and dynamic ?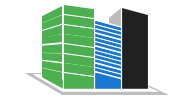 Tertiary real estate developer, marketer
Are you looking for a web and 3D solution that would enable you to unleash the potential of your building ? Would you like to speed up the marketing of your available offices and attract your future customers faster ?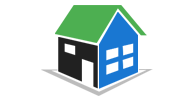 Single-detached dwelling builder, marketer
Do you want to show your future customers the full potential of their house ? Would you like to showcase your house catalogue with the help of 3D technologies ? Are you looking for a tool with a "Woah!" factor ? Is it time for you to embrace the 3D and digital era ?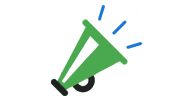 Communication
agency
Are you looking for the lastest innovative tools to help your real estate industry customers showcase their properties ? Would you like to offer them a new and innovative way to communicate their brand image ? Would you want to enhance your marketing plans and qualify better the leads you are setting up for them ?
A global platform accelerating your sales
---
3D coupled with a CRM dedicated to real estate professionals becomes a great driver of growth. Easy, turnkey and intuitive, myHabiteo is the link between 3D and commercialization. CRM, sales module, program management and activity dashboard. In real time, Monitor your activity.
Discover myHabiteo
Two assets : The industrialisation and the integration of buyers modifications. Used as a marketing tool to generate leads or as a solution to sell options, the Habiteo configurator allows not only precious time savings but it also allows to generate upsells without heavy investments in a showroom.
Discover our configurator
Why should you choose the Habiteo solution ?
on the production of a 360° mode
to sign a contract
instead of the usual 5/7
You work with an exclusive project manager who will be your unique interlocutor all along your project and even after
The Habiteo pack offer allows our customers to have access to an « all in one » 3D and web solution  which boosts the sales cycle at all stages
The industrialization of our technology allows us to control our production times and offer the most competitive products on the market.
We develop our own 3D technology which enables us to perfectly meet the demanding requirements of real estate development while staying ahead of the 3D market
Our web experts aim to design Habiteo products as always more accessible and more efficient to better reach your target audience
At Habiteo we do not just produce super 3D. All our products are designed to seduce the buyer as well as to increase the ratios of your sales teams
They trust us and testify
---
We chose Habiteo for its novative take on our industry and the availability and professional behaviour of its employees…
Sales Director for Vestia Promotions
Users have access to a more interactive website with the virtual tour, the promotional video and the various 3D tools…
Branch Manager for Solvimo
We received some amazing feedbacks and are now considering organizing another open doors week-end with the Habiteo Truck at the location of the development.
real estate programs modelized in 3D
monthly visitors on habiteo.com
qualified appointments en 2016